Ben Bailey Homes welcomes new non-executive director
Yorkshire property developer Ben Bailey Homes has appointed a new non-executive director.
Andrew Beasley has spent more than 40 years in the construction industry and was most recently regional chairman for Bellway Homes PLC Central Division.
He has also worked with some of the best known names in the industry, including David Wilson Homes, Barratt Developments, Crest Homes and Bovis Homes.
Andrew has been an associate member of The Chartered Institute of Building for the past 35 years.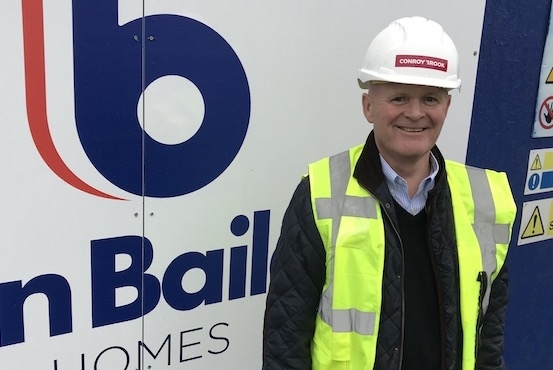 "We are delighted to welcome Andrew to the team," said Richard Conroy - CEO of the Conroy Brook Group which Ben Bailey Homes is part of.
"His many years of experience and knowledge will help us to take the business forward and give us invaluable support in developing successful strategies for growth.
We are now well into our third decade of developing quality homes for our customers throughout Yorkshire. In that time we have grown from building a single first house, to now having a pipeline of several hundred homes ahead of us in some of the best locations in the Yorkshire region.
Under both the Conroy Brook Group banner and also our Ben Bailey Homes brand, we are looking for sustained development and believe that Andrew can help us to achieve that ambition."