Work begins on Warmsworth reservoir site
Work has now started on the major new housing development on the site of a former covered reservoir in Doncaster.
Award-winning Yorkshire property developer Ben Bailey Homes secured the 1.5 acre piece of land for a new family housing project at the former Warmsworth Reservoir site.
The site was bought from Keyland Developments Ltd, the property trading arm of Kelda Group and sister-company to Yorkshire Water.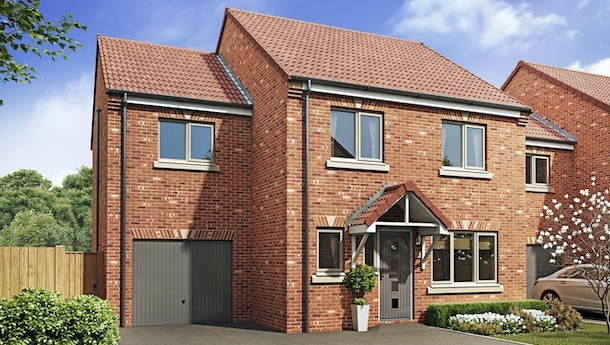 The company is building The Halt, a selection of 19 three and four bedroom family homes ranging in price from £225,000 to £350,000.
But before any building could commence, the first job was the demolition of the disused covered reservoir that dominated the site.
That work was successfully completed and contractors then moved onto the next phase, creating roads and installing amenities, ready for construction work, which has now begun.
The first phase of the development should be welcoming its new occupants by early summer 2021.
"Seeing our Warmsworth site getting ready for development is an exciting time for all of us at Ben Bailey," said Sales Director Jon Bailey.
"The start of the year was a difficult time for the industry as a whole but we are now working again and looking forward to transforming this site and bring much needed new housing stock to this increasingly popular part of Doncaster."
The site, which overlooks Warmsworth's allotments, is less than three miles from Doncaster town centre.
The Warmsworth development follows on from the success of award-nominated HighFields in the Derbyshire village of Clowne, which was the first development for Ben Bailey since the brand was relaunched by Conroy Brook.